CellDe Appoints Pasi Pihlman to Lead Global Expansion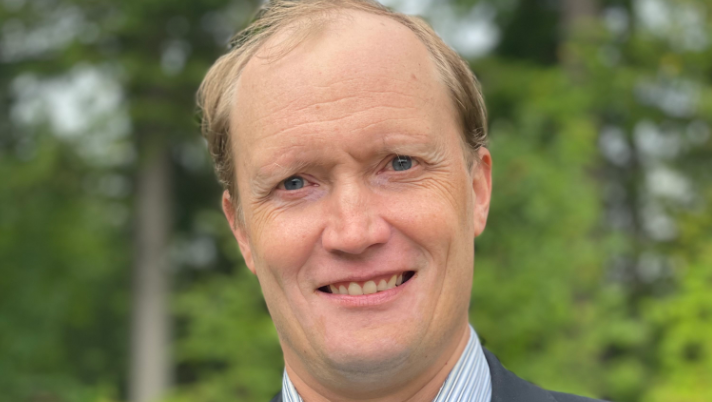 Pasi Pihlman as Global Head of Sales
Chandigarh, August 08, 2023 - CellDe a leading provider of Buyback & Trade-In platforms, proudly announces the appointment of Pasi Pihlman as Global Head of Sales. This strategic addition to CellDe's leadership team marks a significant milestone in the company's journey towards revolutionizing the Trade-In industry and fostering partnerships with major industry leaders.
Pasi Pihlman assumes the position of Global Head of Sales on August 1st, 2023, following his exceptional track record of over decades of experience leading digital pure-play and omnichannel platforms for renowned industry leaders. Prior to joining CellDe, Mr. Pihlman demonstrated outstanding leadership within the Device Lifecycle Management Industry, where he held several key roles. His experience will be a valuable asset to CellDe's growth and success. Throughout his illustrious career, Mr. Pihlman has held leadership roles from 2014 to 2023, cementing his reputation as a visionary and results-oriented professional.
Ankur Thakur, the Managing Director of CellDe, expressed the company's excitement about Pasi Pihlman's appointment, stating, "The Board believes Pasi is the ideal leader to spearhead CellDe's next chapter of growth and success. We have all been impressed by his strong track record of execution, operational excellence, and deep experience in the Trade-In business."
In response to his appointment, Pasi Pihlman conveyed his gratitude stating, "I am honoured to join CellDe as its Global Head of Sales. Having closely observed CellDe's achievements, I have developed a deep appreciation for what makes this company so special. CellDe's success has been founded on its exceptional trade-in platforms. I firmly believe the company possesses tremendous opportunities to capitalize on this foundation, innovation for the future, and expand its ecosystem. I eagerly anticipate collaborating with our global teams to enhance trade-in experiences and provide enhanced capabilities that will enable businesses to thrive and flourish."
CellDe's commitment to providing innovative and customer-centric Buyback & Trade-In solutions has gained significant momentum with Pasi Pihlman's arrival. The appointment of such an exceptional leader reflects the company's dedication to fostering growth, expanding its global presence, and creating exceptional value to for its clientele.